WORLD CLASS MANUFACTURE MACHINERY & TECHNOLOGY
The achievement that SHELTER receives cannot be separated from superb technical support. The introduction of world-class Numerical Control Machine including the CNC cutting and drilling machine, Strip and PVC welding machine, and automatic packing machine, ensures the profile and tarpaulin are accurately cut, tightly welded, and safely packed.

ABOUT SHELTER TENT FEATURES & DURABILITY
All the temporary buildings from SHELTER are all in the framework of reinforced aluminum alloy and hot dip galvanized steel components. Such a robust structure allows it to stainless, 80 km/h - 120 km/h wind withstand and share a long lifespan of over 20 years.
When it comes to the roofing material, the clear span tents are covered with PVC coated polyester fabric to gain the performance of waterproof, sun-blocking, flame retardant, anti-tearing and anti-mold.
Far more than that, those frame tents are also in modular structures that are expandable, rapidly deployment, detachable, and relocatable.
ABOUT SHELTER TENT CERTIFICATION
All our products are conforming to ISO 9001 quality verification and the fire-retardant standard complies with the 4102, B1, M2 (Europe Standard) and NFPA 701 (US Standard) as well as being greatly appreciated in a variety of different markets throughout the world.
ABOUT OUR TEAM
SHELTER believes in teamwork. Therefore, we have built strong and professional teams including marketing team for pre-sale promotion, sales team to provide affordable solutions, designer team for project support, production team for tent products manufacturing and installation team for tent setting up, to serve all valued customers.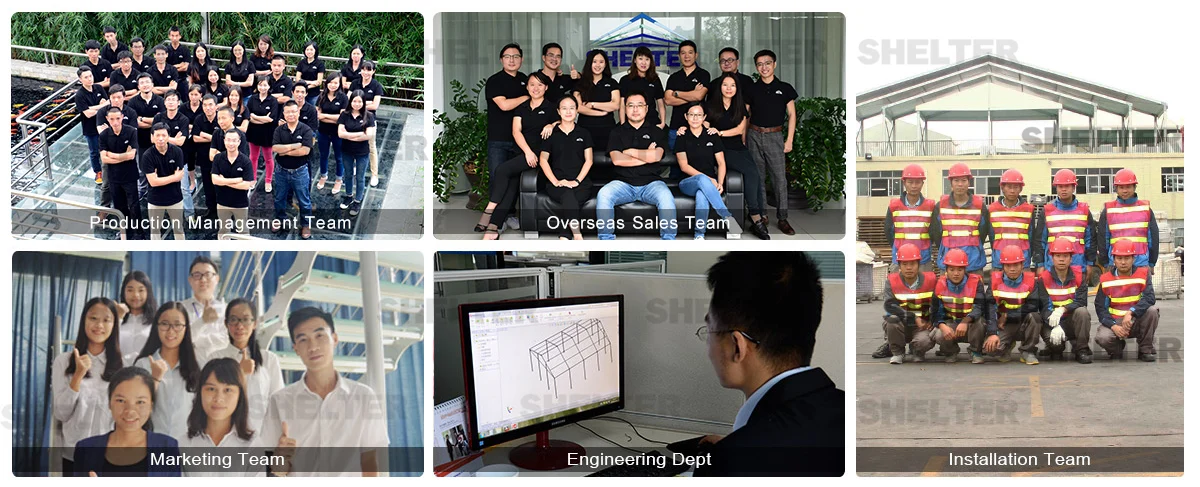 SERVICE FROM SHELTER
Optimum service will be provided throughout the whole process from solution suggesting, quoting, custom designing, PI signing to delivering. If required, 2D rendering image can also be provided from our design teams to make a brief concept of the project.
SHELTER believe in strong partnerships and promise tailored and customs designs to best meet the needs of our clients. We commit to timely production and shipping schedules in addition to offering installation and training services as well as guidance and supervision throughout all phases of our client's project.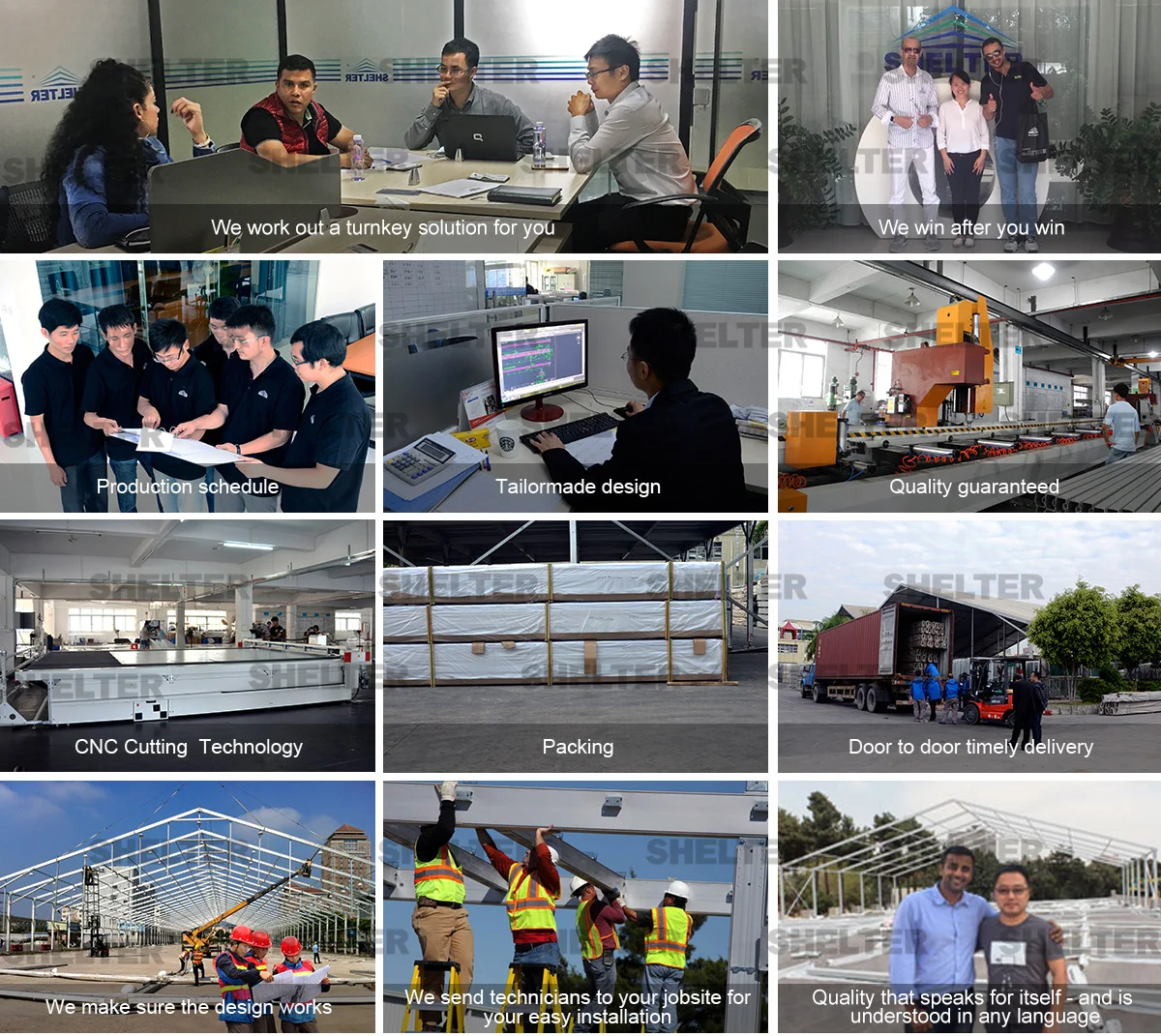 No matter when or where your project is, SHELTER is here to support you as we know structures and we know how to serve you better.